Best Australia Immigration Consultants in Delhi to Emigrate to Australia from India
Radvision is the No.1 Australia immigration consultancy, provides risk-free immigration consulting services for Australia business visas, tourist visas, student visas, PR visas, and much more to migrate to Australia. We Radvision World are one of the best immigration consultants in Delhi for Australia that has been guiding and assisting so many people regarding immigration to hotspot immigration countries. We have an excellent team who complete all the work for you; they know all the rule and other formality which is must for immigration. So if you want and facing some issue then just give us a call we are always there for you, to give our services.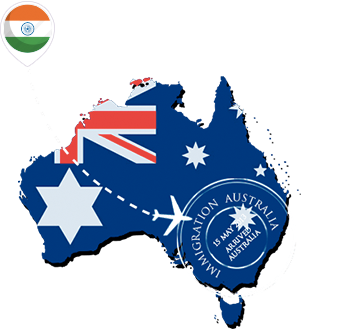 Australia Needs Skills
Are you the one?
Why Australia attracts Immigrants from all around the Globe?
Australia was ranked one of the best countries for an immigrant. It has a fairly stable economy which continues to grow. Despite being a developed country, Australia is still witnessing a boost in its export sector. Further, the standard of living is better than that of most developed countries. Australia also has universal health care, thus making it a better option than most other countries.
Education in Australia is quite affordable when compared to US. Also, according to the numbers released by Australian Education Department, 5,54,197 students are already pursuing a full time degree in Australia. Further, most of these students are from China and India. In fact, STEM students can avail perks such as additional points during the immigration process, especially if they are pursuing masters or doctoral level research in the STEM field.
In recent years, many millionaires and entrepreneurs have moved to Australia. In turn, Australia has ensured that they attract as many entrepreneurs by introducing a new entrepreneur visa. This has had further positive impact on its economy.
Why Choose Radvision World to Immigrate to Australia?
Getting your visa approved or gaining a permanent residency in Australia is indeed arduous. Multiple immigration programs, various documents, and lengthy procedures can be quite daunting. Further, immigration policies are ever changing. Hence, staying on top of them can be difficult.
Radvision World Consultancy can simplify the entire processes of immigrating to Australia. Our personalized approach towards immigration will assure the approval of your visa application. Visas we provide services for include but aren't limited to:
Skilled Migration
Work Visa
Study Visa
Family Visa
Business Migration
Travel Visa
MRT
From filing the paperwork to following up on the updates for your application, we'll have everything covered. Further, our belief in complete transparency will help you in understanding all the costs involved throughout the entire immigration process. At each and every point during and even after the processes, our agents will provide you with as much personal time you need. Our rates are quite affordable despite us being the best immigration consultancy in India for Australia.
Also, we stay on top of changes made to Australia's immigration policies. As one of the best visa consultants in India, we have helped 10,000+ clients with their visa application process.
So if you're ready to take a step towards a better future and are looking for immigration consultants in Delhi, then you must contact Radvision World that hires a competent and knowledgeable immigration expert team. They assure to help in all possible ways from beginning to end of the visa process. Garner the authentic and latest details about Australia immigration. Please feel free to contact us at  011-40049550.