Best Hong Kong Immigration Visa Consultants in Delhi, India
Radvision World is one of the best Hong Kong immigration consultants in India. We're an ISO 9001: 2015 certified immigration agency to migrate to Hong Kong from India. As the most trusted visa services provider for the Hong Kong we help to get your visa easily. Apply for different types of Hong Kong visa with Radvision World to get the best advice. We help on Hong Kong QMAS visa, work permit visa, visit visa, and student visa to make Hongkong immigration easy.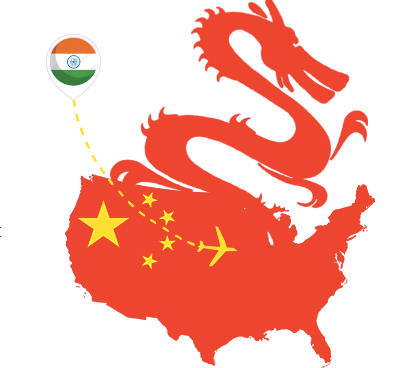 Why Migrating to Hong Kong?
Everyone is aware of the leaps that China has taken in the recent years to become a dominant superpower. With the rise of multiple multinational companies, the lifestyle of people has improved substantially. Of course, Hong Kong is fairly distinct from mainland China. For one, it is a completely democratic and secular part of China. Further, the influence of the mainland has been kept to a minimum. This has helped Hong Kong in gaining a diverse demographic.
Though Hong Kong is one of the most expensive cities, it still provides a better lifestyle than most developed countries. Further, staggering numbers of multinational companies have their hubs and offices in Hong Kong, thus there isn't any lack of job opportunities. Similarly, you will also have a substantial amount of options for finding accommodation. You can easily rent expensive houses or affordable apartments.
You'd also be pleased with the Expat community in Hong Kong. Many people in Hong Kong are immigrants, hence they know the feeling of going to a new place. The community is supportive and will help you in integrating easily into the society. While most people in Hong Kong speak Cantonese, most are also well versed in English.
Parameters for getting a visa approved or gaining permanent residency include, but aren't limited to:
Education Background and Skills
Availability of Job or a Confirmed Job Offer
Financial Stability and Income
Age, work experience, and language proficiency
No Criminal Offence
Hong Kong, like Australia and Canada, has a merit-based immigration program. Quality Migrant Admission Scheme ranks applicants on the General Points Test (GPT.) A minimum of 80 points is needed for clearing the test.
Why Radvision World Is The Best Hong Kong Immigration Consultancy
The most common visas that you need for entering Hong Kong are the following:
Quality Migrant Admission Scheme
Work Visa
Work Holiday Visa/ Visitor Visa
Study Visa
As a leading Hong Kong immigration consultancy, we ensure quality checks from our side. Each application and document is verified multiple times. After the verification process, we file all the paperwork. Once the application for Hong Kong visa or immigration program is filed, we provide regular updates to our clients.
We will also help you in finding the appropriate program through which you'll more likely receive your visa. Our agents will be available to you throughout and even after the application process has consummated. Further, you can even get the breakdown of costs involved in the entire process. To know more or for with help with Hong Kong Immigration, feel free to contact us at  011-40049550.