Best Germany Immigration Consultancy in Delhi, India
Radvision World is one of the best Immigration and Visa Consultants from India. You can choose and apply for PR visas, work visa, tourist visa, business visa, student visa, and other visas of Germany through Radvision World for quick documentation processing time and guaranteed results. We provide 100% risk-free visa services to migrate to Germany.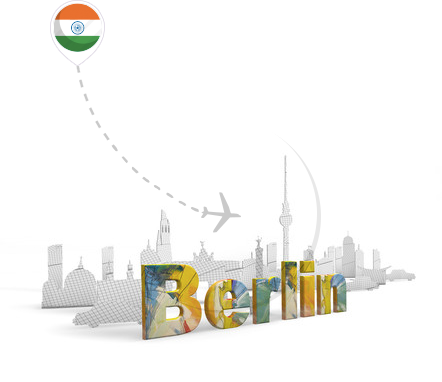 Why to Immigrate to Germany?
If you want to live in the economic engine of the European Union, then Germany should be your destination. The country has the lowest youth unemployment rate and one of a kind manufacturing sector. Students can easily enroll in some of the best universities around the globe. Further, the vocational courses in Germany are world renowned. Hence, instead of wasting away time, students will be able to perfect a skill or two.
In regards to jobs, Germany has strict labour laws that protect the workers. In fact, the total working time in offices is less than that of UK and US. Workers are entitled to both maternity and paternity leaves. A maternity leave of 14 weeks is granted at 100% pay. German healthcare and social welfare programs are of the highest standards. Health insurance is mandatory for all citizens and permanent residents.
Further, communities are closely knit together and enjoy various festivals throughout the year. Also, Germany is a secular country and enables you to practice your religion. Germany immigration programs, to the least, look at the following arguments before granting a visa or permanent residency:
Financial Stability of the Individual
Health and Travel Insurance
Language Proficiency
No Criminal records
Familiarity with German culture and way of life
Radvision World Consultancy: Your Gateway to Germany
Germany is notoriously known for the amount of paperwork they include in every procedure. Hence, the immigration procedure is lengthy and requires immigrants to go through various forms and attach various documents.
To make things easier on yourself, you can contact us. Our agents will help you with all the paperwork. Following a personalized approach has enabled us to become a leading Germany immigration consultancy. Each client is provided with as much personal time as they require. Also, all our Germany immigration agents have all the required certifications.
Germany Visas we provide services for include but aren't limited to:
Working Visa
Business Visa
Study Visa
Tourist and Visitor Visa
Business Visa
We not only focus on the paperwork but also on preparing you for a better life in Germany. We'll help you in understanding the culture and customs of the country, thus enabling you to easily integrate with the community.
Radvision World Consultancy is a top immigration agency that hires highly capable immigration specialists who provide genuine assistance for Germany visas. To know more or for help with Germany immigration, feel free to contact us at 011-40049550.