Best Australia Travel Visa Consultants' in Delhi
Things You Need to Know About Tourist Visa for Australia?
Australia, as a continent, has a diverse landscape. Mountains, water springs, lush green forests and surrounding waters attract seasoned travelers from all over the world. Sydney opera house represents the pinnacle of architectural genius. The Great Barrier Reef is frequented by tourists for scuba diving. You can observe the underwater world safely.
For shopping, you should try the Old Sydney town. The archaic backdrop of the entire town will give you the opportunity for a perfect selfie. Markets on the streets have art, craft, and clothes on display. Australia has a fairly smaller population in comparison to the US, and hence, you'll be able to enjoy your solace with your loved ones. Also, people are helpful and are known for their hospitality.
Excellent infrastructure in Australia provides great connectivity throughout the country. You can even rent a car and drive them as fast as you want to on highways. If you're planning to spend your day at the beach before going out on a tour, then you should rent a car. It will immensely reduce the time you spend commuting between different destinations. Plus, a personal rented car would provide you more freedom.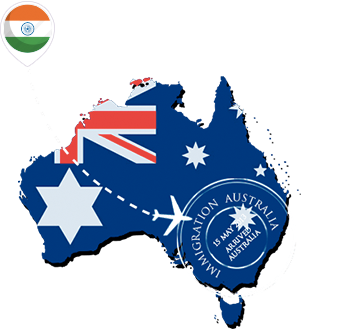 Looking to Apply for Australia Tourist Visa? Follow these Visitor Visa Application Process to visit Australia
If you want to enter Australia as a tourist, then you need to apply for the Tourist Visa (Subclass 500.) Australia's government also launched a Fast Track service for countries including India. For a little additional fee, you can get your visa application processed within 48 hours. If you have health problems or a bad immigration record, then you cannot apply for this service. In some cases, no additional fee may be levied on you.
You need to fill in the application form and submit it along with other required documents to your nearest AVAC(Australia Visa Application Center.) Once, you have done this, you'll receive notification once your visa application has been processed.
Want to Get Visas for Travel to Australia? Read the Eligibility Criteria and Requirements for Australian Tourist Visa
There aren't many eligibility criteria for tourist visas. Still, there are some restrictions on Fast Track service for tourist visa. Some of these restrictions have been mentioned below:
Need to pay additional fee to fast track visa processing
Should not have a bad immigration track record
If less than 18, then must have consent from parents or lawful guardians
Heath certificate
Why is the Radvision World Best Australia Visitor Visa services Agency? Here the Reasons Why People Think We Are India's Leading Immigration Firm for Australia Tourist Visas
We at Radvision World house MARA certified Australia Visa Consultants. Travelling to Australia is fun except for the part where you need to file visa applications. We can fill and file Australia Tourist Visa application for you and your loved ones. We'll further expedite the process by helping you with the fast track option.
To know more about Australia Tourist Visa services Contact us at 011-40049550