Best Australia PR Visa Consultancy in Delhi
Australia Permanent Residency Visa Consultants with Nearly 100% success Rate
Australia, with its stable economy and low unemployment rates, never fails to attract immigrants from around the globe. A better life awaits all who want to immigrate to Australia. As one of the few developed economies that are still witnessing a boom in its exports, Australia has taken a lead in being the hub for immigrants, especially millionaires.
Income equality and standard of living in Australia is better than many developed countries around the globe. Plus, universal healthcare along with state of the art medical facilities are also available. Australia has also eased its policies on immigration, thus making it easier for people to become permanent residents.
Australia currently rules the realm of education. It is the most preferred country by international students. The cost of Australian education is substantially lower than that of US and UK. Also, the education facilities are at par with that of US. Hence, most students term it reasonable to pursue their studies from an Australian institution.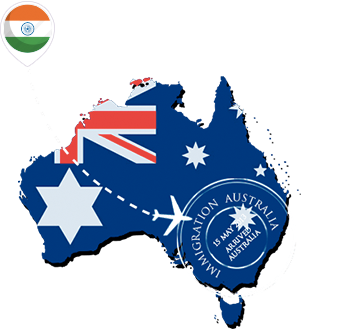 Australian Permanent Residency Scheme
Looking to Apply for Australia PR Visa? Follow the PR Visa Application Process to live, work and study in Australia
To immigrate to Australia and become a permanent resident, you can select one of these three options:
Skilled Migration
Family Migration
Business Migration
You have to either show proof of nomination by an Australian employer or a close family member living in Australia. You can also show evidence of funds that you'll invest in Australia if you apply for a business visa.
Once the application is processed, you'll be called for an interview. The interviewer will cross check each and every information provided by you. Also, you'll have to show the original copies of the documents that you want to attach with your Australia immigration application.
Want to Get Your Australia Permanent Residency Visa Approved Quickly? Read the Eligibility Criteria and Requirements for Australia PR Visas
To become a permanent resident of Australia, you must fulfill the following eligibility criteria:
A valid Passport
Documents proving your nomination by Australia based employer or family member. In case of business visa, you need to show evidence of funds that you'll invest.
Character certificate from Police Station of every place that you've lived in for the past 10 years. Medical certificate from an authorized medical practitioner.
Enough funds to support self and dependents in Australia.
Looking for the Best Australia PR Visa Services Consultants in India? Here are the Top Reasons Why Radvision World is the Most Reputed Australia PR Visa Consultancy for Indians
Radvision World houses MARA certified Australian immigration consultants. Our agents can easily file visa applications for you and your dependents. They'll further expedite the process by ensuring the accuracy of data provided in the application form. Our agents will help you in preparing for the interview with Australian immigration authorities.
Our MARA certified Australian immigration consultants will also:
Minimize the cost of the whole process
Help you in acquiring character and medical certificate
Help you with language proficiency tests
Notify you about recent changes made to your visa and immigration program.
To know more feel free to contact us Call us now for a free consultation on Australia permanent residency at 011-40049550