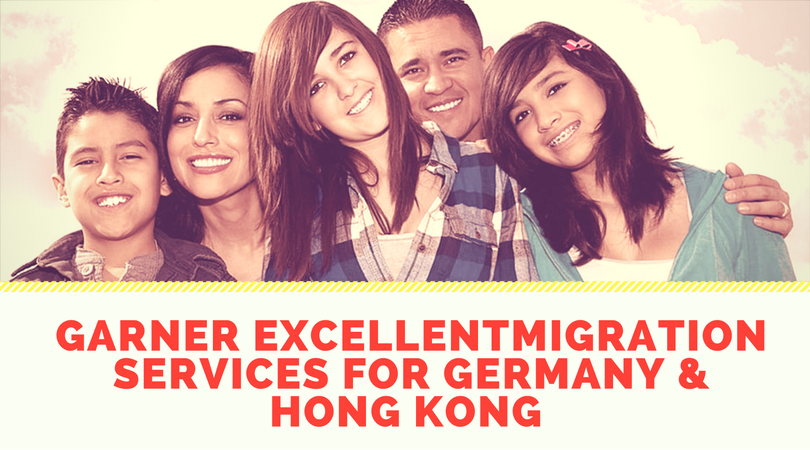 With the fascination for immigration overseas the concept of immigration has made a significant acceptance among people along with the role of professional immigration visa specialists and lawyers have become decisive. The immigration visa consultant's role is imperative to determine the success of immigration dreams. With the involvement of the immigration specialists the entire visa processing course becomes easy and hassle-free. Radvision World Consultancy is a well acclaimed registered visa consultant located in Delhi that specializes in immigration visa services for countries like Australia, Canada, Ireland, Hong Kong, Germany, South Africa and many more.
Radvision is famous as Germany Visa consultant in Delhi, catering services to one of the largest countries in European Union (EU). It helps the individuals who are willing to migrate to Germany that offers abundant jobs and appealing economy. Germany is counted among highly industrialized countries. It welcomes aspiring youth specially engineering, manufacturing and the IT sectors. The immigration experts at Radvision guide in getting Germany's Job Seeker visa that authorizes to stay and seek a job in the country for the period of six months.
As a Hong Kong visa consultant, Radvision is most preferred as it offers visa services for the skilled and experienced individuals who have a dream to work and settle in Hong Kong, one of the successful cities of China. The immigration experts explain about the General Employment Program especially for skilled workers. They detail you the General Points Test that is required to for acquiring visa. The applicants with experience and qualifications who have a job offer in Hong Kong are eligible to work and settle in Hong Kong under the General Employment Policy program.
Radvision World hires experienced immigration consultants who increase the probability to obtain visa for Hong Kong or Germany. They assist you from filing the application, documentation and all the services required to obtain the visa. For more information you can visit www.radvisionworld.com or email to info@radvisionworld.com. To book an appointment you can also call to the toll free number 011-65554182.

About Raj Kishore
I am a digital marketing consultant at Radvision World Consultancy. I've been worked in digital marketing since 2010. My core area of expertise is lead generation and conversion optimization for small & startup businesses.