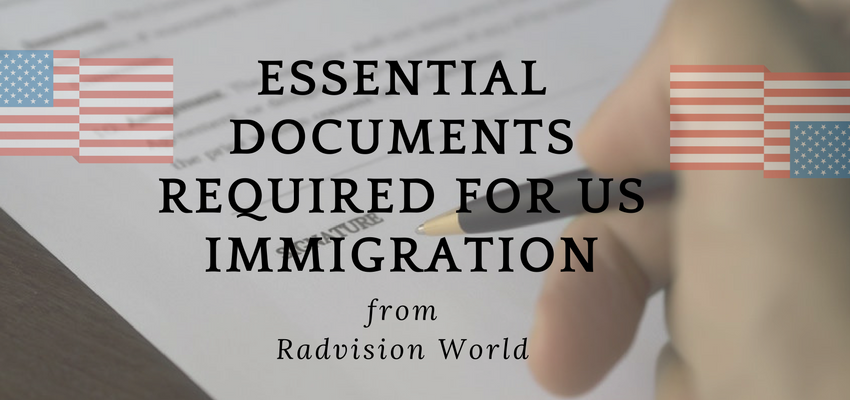 The United States, with a great standard of living and unprecedented opportunities, attracts immigrants from all over the world. Still, US is notoriously known for extreme vetting. Hence, immigration applicants need to ensure the accuracy of information provided by them during the entire process. This article provides a detailed description of some of the most common documents required for traveling or immigrating to the United States.
Note: During Visa Interviews, you as the applicant need to carry both the original and a photocopy of the documents required for verification. Otherwise, you may get an extension on the interview or your application might be rejected.
Also, all of these certificates must be original and must be obtained from authorized agencies of the country you are currently a resident or citizen of.
The most common documents for US immigration include:
Birth Certificate: Document containing your date and place of birth. Further, the certificate must contain the full name of both your parents.
Court and Prison Records: If you've ever been to prison or have been tried in the court case, then you need to submit their records. These records will be used as your character certificate.
Passport: You'll have to carry the passport provided by the authorized agency of your country. The passport must be valid and should have updated information.
Documents Depicting Financial Stability: You must submit documents that prove enough financial stability that you won't have to rely on Medicare or social welfare programs for the first few years in the US. You can even show financial support from your relatives or sponsors.
Medical Certificate: In order to prove your physical fitness for immigration, you must submit medical certificate provided by a panel physician.
Other documents required for US immigration will depend entirely on the visa for which you have applied.
Radvision is a pioneer in immigration industry and helps people through immigration process for various countries around the globe. Our immigration experts are experienced and knowledgeable in handling all the queries and doubts related to immigration and visas for all the major countries. They are available round the clock to help you through the arduous process. You can visit our official website www.radvisionworld.com and for any query or information, you can directly email to radvisionworld@gmail.com. Toward know more about US immigration or immigration to any other country, feel free to contact us at 011-65554182 (Toll-Free.)

About Raj Kishore
I am a digital marketing consultant at Radvision World Consultancy. I've been worked in digital marketing since 2010. My core area of expertise is lead generation and conversion optimization for small & startup businesses.