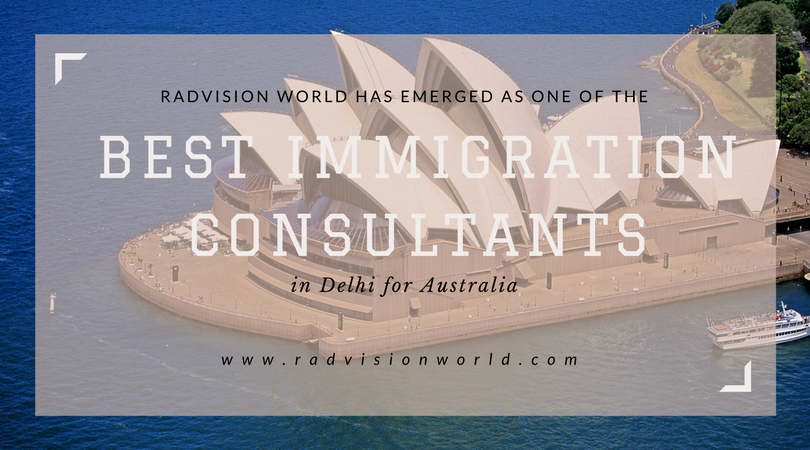 5th December, 2107, New Delhi: In light of recent immigration policy changes, Australia has gained popularity among immigrants. Since countries such as US and UK are creating rigid immigration rules, most immigrants are turning towards Australia for better opportunities. Indian diaspora is the largest in the world with more than 1.5 million Indians living outside their country while seeking better opportunities to sustain the life of their dream. The void left by the lack of jobs in Indian economy meets the lack of manpower and skilled individuals of developed countries such as Australia.
Important Facts About Australia's Economy:
Population 24,592,600
GDP (PPP): $1.189 Trillion
GDP Per Capita (PPP): $48,806

Also, Australia is one of the few developed economies that is still witnessing a good growth rate. Export is still booming after partnership with many countries including US, China, Japan and so on. Also, the country holds one of the top positions in Worldwide qualify of life index. Further, GST is followed which makes the tax system more simplified and transparent.Also, more than 25% of the population constitute of people who can to Australia from another country as kids or as adults. Hence you'll have better support from the immigrant community in Australia.
The standard of living in developed countries like Australia is much better than that of India. Job prospects fairly augment as one moves from highly competitive economies such as India. All major Australian cities are located near the coast making beach access easier for Australian residents. Fairly large number of tourist attractions such as Sydney Opera House, Great Barrier Reef, Alice Spring, Melbourne and so on.
We have been acclaimed as one of the best immigration consultants in Delhi for Australia.
Australia is a major developed economy which is facing a lack of manpower and skilled individuals in multiple industries such as IT. This makes Australia a popular choice to migrate for Indians. There are myriad visa categories that enable people to find employment in Australia.
Visas that enables people to work in Australia:
Skilled Migration Visas
Skilled Independent Visa (Subclass 189)
Skilled Nominated Visa (subclass 190)
 Skilled Regional (Provisional) Visa (subclass 489)
Temporary work visas
Temporary work (Skilled) Visa (Subclass 457)
Employer Nomination Scheme Visa (Subclass 189)
Regional Sponsored Migration Scheme Visa (Subclass 187)
There are more categories such as holiday work visa, Employer nomination visa and so on. It becomes imminent to be conversant with these visa categories and to spot the one which offers paramount compatibility. There are many immigration consultancies that can help you in finding the visa category that is most likely going to work for you.
Some other visas that we provide services for include, but aren't limited to:
Business Migration
MRT
Travel Visas
Study Visas
Family Migration
The agents Radvision will provide you with all the personal time you need. We'll also help you in understanding the cost incurred at each and every step of the immigration process. To know more, feel free to contact us at 011-65554182 (Toll Free.) or email to radvisionworld@gmail.com.

About Raj Kishore
I am a digital marketing consultant at Radvision World Consultancy. I've been worked in digital marketing since 2010. My core area of expertise is lead generation and conversion optimization for small & startup businesses.