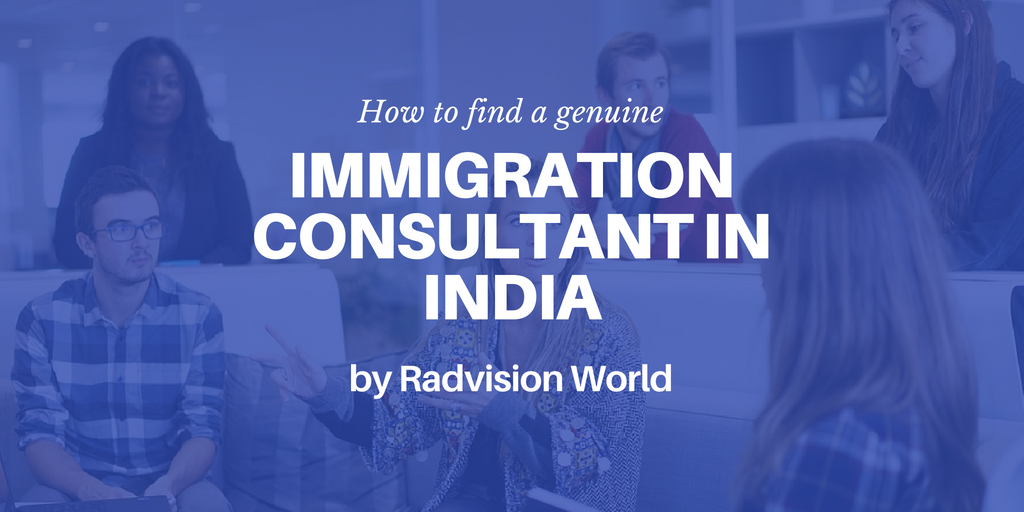 The borderless world has been the goal of many political thinkers since long. We live in the time when geography is decisive. Vital and integral parts of our lives are entangled with the place where we live. Alongside your location is another natural facet of life and that is an opportunity. Immigration comprises of both of these. People cross borders running after opportunity. Maybe someone who is looking for a job wants to immigrate to another country to get a fair chance or maybe he finds his old place and a life full of chaos. Several factors drive people to act accordingly.
The immigration process and rapidly changing immigration rules force the applicants to consult immigration experts. What we expect from these mid-way helpers is that they organize a smooth ground for your life-changing journey. But most often, ease in this business comes with a price. Follow-up discussion is on challenges faced by the to-be immigrants in the present context.
Challenges of immigration applicants in the 21st century?
The contemporary dynamic geopolitical scenario involves immigration as a "global commons". Threats to national security, sovereignty, population, food security are some of the major problems attached to it. It has been an uphill chore for the developed countries to balance the exodus. Therefore they have resorted to hardened immigration policy. Although criticism addresses them as inhuman, the recipient nations say it is for the larger public interest of their citizens.
The diplomatic battle to solve the crisis of illegal immigrant in England, the rising protectionism in the USA, complaints of racism in higher education institutions in Russia are examples of the crisis in immigrant's lives. The solution solely depends on the government and other factors influencing national strategy.
Besides these issues where a single person cannot turn the tables, there are several trivial matters where he can take his own decisions. Like getting a reliable immigration expert. Because only a genuine and trusted immigration consultant can guide you for overseas immigration and lacking which one can face the most devastating episodes of his life. Fraud, smuggling, debt-trap, body parts trafficking and trafficking in human are the dark side of this business.
Money being the driving factor, the agents many times work for human trafficking groups and supply them with amateur and ignorant to-be immigrants. Many south-east Asian countries are notorious in this regard. Drug cartels pay lump-sum to people or hide drugs without their knowledge to get those cross-border. People being caught at customs and going to jail without knowledge of everything is a daily phenomenon nowadays.
Often foreigners are seen selling their things to pawn shops to get some money. They do so to manage their daily needs because they have already lost their passport or visa to some fraudster, who is trying to extort inexperienced travelers. Without money or documents, they are illegal migrants and police is of no help many times. Forced to work for gangs and cartels, they end up selling drugs or in jail. To add, they become helpless when forced to sell their body parts.
Money is not the sole issue as very often they face legal complications and at last denial of services. The monitory loss to loss of documents, loss of opportunity, and of course the loss of eligibility for a particular visa or immigration program.
Therefore we bring you some ways whereby you can access and consult a genuine, reliable consultant.
Best ways to find a genuine immigration consultant:
 1. Make a simple Google search
By searching this on the internet, one will come across numerous agencies and consultancies and check their credibility online in all possible ways.
2. Check other sources or referrals
One can get advice from friends, a family who have experience in this field or can get referrals from other service agencies known to be legal and personally trusted.
 3. Choose a Registered Consultancy Service
One should make sure that the Visa and Immigration Documentation Consultancy registered with the immigration regulatory body of the country of your immigration.
4. Prefer Consultancy firm and not the agents for freelancers, etc.
A registered Visa Consultancy firms must have its proper office setup, registration status client servicing team and other professional experts. However, the freelancers and agents with none of these are more likely to cheat.
5. Research about the background & obtain feedback
Search for positive testimonials proving the genuine nature of the company. Feedbacks from video testimonials are preferable than text messages, posts which are prone to being fake.
 6. Avoid agents and agencies offering a job guarantee
Tempting job offers and placement guarantees overseas are sure entrapments to squeeze money out of customers. Avoiding such agents is very important.
Now we discuss the most important part of hiring a consultancy firm.
How to check the reliability of the consultancy firm and consultants?
The final decision of hiring a firm should be preceded by a thorough inquiry into the immigration service. Some points to be followed are:
The firm should have a proper office setup, which can be confirmed by checking their address/location/premises.
The track record and accreditation of a firm should be checked to be confirmed of its working status.
And the services offered by the firm must be explained in detail on their website.
The immigration consultant should be registered and legally authorized to represent a client for visa application and other matters.
Experts working for the consultancy firm should have in-depth knowledge of the process.
Transparency regarding the application is extremely necessary.
Why is an authorized immigration consultant important?
1. Knowledge and expertise of the consultant
Without proper guidance on complex immigration rules, one fears the risk of having his application turned down, which may worsen later.
2. Abiding by the rules and regulations
A reliable immigration lawyer ensures on-time submission of legally valid documents sufficing current rule and regulations. Without a professional help, it is easy to overlook details.
3. Honest advice at affordable fees
Most reputable immigration firms provide all services at a legally fair price, and honesty in the consultation is expected from them.
4. The best chance of success
Although there are no guarantees of your visa application being granted, an experienced highly professional immigration consultant can give you more chances of success.
At last, there are certain points to be remembered while being involved in immigration issues. It is up to the applicant to make sure all the information provided in the application are correct. Giving false or misleading information to authority will draw legal action and punishment and consultants advising to give false or forged documents are liable for action. These things only corroborate the fact that one should find a genuine immigration consultant.

About Raj Kishore
I am a digital marketing consultant at Radvision World Consultancy. I've been worked in digital marketing since 2010. My core area of expertise is lead generation and conversion optimization for small & startup businesses.