1. Introduction
Your dream to immigrate to Canada or even acquire permanent status could just be a reality! To achieve it, your best shot is to use the Express Entry for skilled immigrants to enter Canada. There is even better news! Since January 2015, Canada changed its programs for economic immigration to allow more skilled, prospective immigrants like you to secure permanent residence. For you to be considered for permanence residence, you will need to achieve the minimum score on the Comprehensive Ranking System (CRS) criteria.
2. What is the Comprehensive Ranking System?
The CRS is a points-based system used to score and evaluate a candidate's profile. it is the way in which a candidate is ranked in comparison to other candidates that have entered the Canadian Express Entry Pool. In the most recent draw held on 15th October 2018, 3,900 candidates reached the 445-point cutoff to receive invitations for permanent residence application. Read IELTS Guidance and Tips of Preparation
3. Comprehensive Ranking System (CRS) Criteria Tips
The CRS has a core and additional sets of points described below earn you 1200 points combined.
Core Points
There are three subsections core sets of points. These include the skills and experience factors, the spouse or common-law partner factors, and the skills transferability subsection point sets. The first two sets are considered core human capital factors. The three are described at length under the respective subsections below.
Skills and Experience Factors
The skills and experience factors constitute what is referred to as the core human capital. You can get 500 points maximum based on age, education level, proficiency of official languages, and work experience in Canada. The points awarded under each of these factors are based on two different categories of whether you have a spouse or common-law partner or not. Ages 20-29, PhD qualification, Canadian work experience, and high Canadian Language Benchmark (CLB) of 10 and above gives the candidate the highest points especially when they are without a spouse or common-law partner respectively. However, candidates can claim points if they are applying with their spouses or common-law partners. Read step by step procedure for apply Canada permanent residency visa.
Factors related to Spouse or common-law partners
For education level, proficiency of official language, and Canadian work experience, the maximum points you get are 10, 20, and 10 respectively.
Skills Transferability
Candidates can get a maximum of 100 points for skills transferability. There are two criteria for awarding points that CRS combines. The first one is having foreign work experience or post-secondary education. The second one is possession of working experience in Canada or your proficiency of the official language is good.
Additional Factors
The maximum points for additional factors are 600. These include high skills in the French language, being a Canadian province nominee, possession of Canadian education credentials, valid offer for a job by an employer based in Canada, and having sister or brother with permanent residence or citizenship status living in Canada. Click the below image to view the complete information on points per factor for Express Entry candidates:


Image source link – https://www.canada.ca/en/immigration-refugees-citizenship/services/immigrate-canada/express-entry/eligibility/criteria-comprehensive-ranking-system/grid.html
4. CRS Score Eligibility by Program
CRS scoring eligibility can be through Federal Skilled Worker, Federal Skilled Trades, or Canadian Experience classes.
Federal Skilled Worker Class (FSWC)
This is for skilled and professional workers who demonstrate the ability to be economically established in Canada. You must attain 67 points minimum in addition to proving your French and/or English proficiency through a test recognized by the IRCC (Immigration, Refugees and Citizenship Canada). You will also need to have minimum 1-year consistent, full-time skilled occupation or similar paid work experience within the last decade based on the National Occupational Classification.
Federal Skilled Trades Class (FSTC)
It is for experienced and qualified tradespersons intending to move to Canada permanently. You will need to have a CLB 4 score for writing and reading and score CLB 5 for listening and speaking. You must also have 2 or more years of full-time work experience in skilled trade over the last five years. This class also requires demonstration of experience and skills gained to cover essential occupation duties. Finally, a candidate must have full-time employment offers for the specific skilled trade from no more than two employers in Canada for minimum one year. Alternatively, the candidate should be in possession of a qualification certificate for the specific skilled trade from a Canadian territorial authority or province.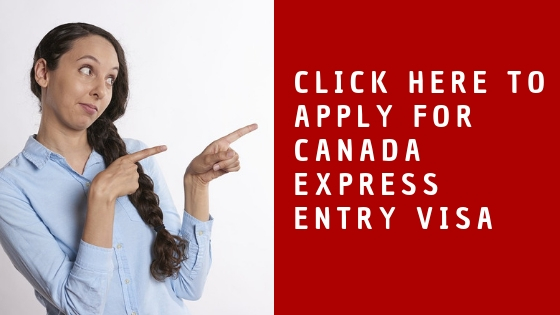 Canadian Experience Class
This class allows an individual who has worked in Canada for one year minimum on a valid work permit to secure permanent immigration. The occupation's skill type classification based on the NOC should be B, A, or 0. You should also plan to live outside the Quebec province and meet language abilities depending on your occupation i.e. CLB for NOC B and CLB 7 for NOC 0 or A.
5. Tips to Improve Your CRS Score Immigration to Canada
These CRS score improvement tips are classified according to sections relevant to the CRS system.
Sibling and Common-law Partner/Spouse
To get an additional 15 CRS points, just prove your relationship with a sibling or common-law partner or spouse who lives in Canada. Such a relationship can be through any form including adoption, marriage, and blood.
Your Education
Especially for FSTC and CEC candidates who need not provide Educational Credential Assessments (ECAs) to enter into the Express Entry pool, you might fail to claim 200 points. These points include the 50 for combining language ability and/or Canadian work experience and some 150 points on education at the doctoral level.
Language Points
If you are a couple, you could score 270 points or 260 points if you are single just for language skills! Getting cumulative points up to CLB9 on language writing, reading, listening and speaking increases CRS skills transferability points significantly. Second language (especially French) could get you 24 more points while reaching a CLB 7 advanced-intermediate level gets you 30 extra points.
Keep working outside Canada until you get 3 full-time work years and you will be rewarded in the combination of skills transferability factors.
Provincial Nominee
Learn about the Provincial Nominee Programs and get an additional 600 CRS points. There has been a significant increase in this category. For example, the Saskatchewan Immigrant Nominee Program (SINP) issued 225 Express Entry Provincial Nominee invitations according to a September 27 announcement.
Employment offer
Getting an employment offer could give you about 50 CRS points.
Partner/Spouse Factors
As demonstrated in points (3) and (4) above, you get additional CRS points on language proficiency, education level and work experience in Canada when you apply as a couple.
Conclusion
Applying for permanent residence or citizenship in Canada requires that you go through the Express Entry Program and qualify based on the CRS criteria. This article has described the CRS, how it works and how you can increase your score.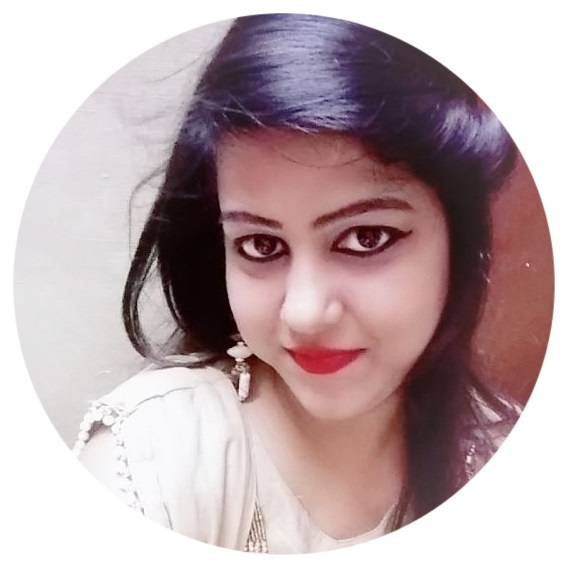 About Neha Yadav
Neha Yadav is the Sr. HR Executive at Radvision World Consultancy Services LLP. 2.4 year of experience in Human resource & End to End Recruitment, revenue growth, top talent retention, and multi-industry IT & Non-IT Both operations to ultimately meet and exceed to hire top talent as per client expectations.
Twitter •