Best Canada Permanent Residency Visa Consultant in Delhi
Canada has a very robust immigration system. Canada's huge dependency on immigrants has made it a paradise for everyone living in the country. The economy is doing great despite universal health care and social welfare programs. Also, Canada has an excellent infrastructure and tax system that empowers businesses and in turn create new jobs.
Despite these positive outlooks, there lurks a ticking time bomb that is a potential threat to the economy of Canada. This ticking time bomb is nothing other than the aging population of Canada. It isn't a mystery that an economy requires a workforce. Canada is struggling for this, and in turn, taking appropriate measure to deal with this problem.
One such measure resulted in the Express Entry Program that comes as a benediction for all applicants. This program amalgamated multiple streams for which applicants earlier needed to file visa application separately. This resulted in a lot of confusion. Through this program, Canada aims to attract more expats from around the world.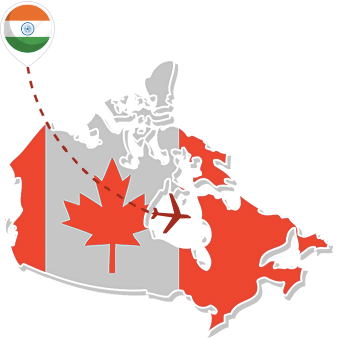 Looking to Apply for Canada Permanent Resident Visa? Follow These Application Process to move in Canada to Work and Live with Your Families.
If you want to be a permanent resident of Canada then you have multiple options. Some of these options have been listed below:
Express Entry Program

Federal Skilled Worker Program
Federal Skilled Trades program
Canadian Experience Class

Family Nomination
Provincial Nominee Program
Quebec Skilled Worker Program
Entrepreneur and Business Visa
The easiest way to acquire a Canada permanent residency is through the Express Entry program. Once you apply for the program, you can look for jobs through the express entry job bank. Also, there is a hypothetical pool created from which companies can provide job offers to individuals.
Afterwards, you can even apply for the Provincial Nominee Program or Quebec Skilled Worker Program.For entrepreneur visas, you must display evidence of funds that you'll invest in Canada. You may also have to keep a portion of this money with the Canadian authorities before moving into the country.
How to get Canada Permanent Resident Visa from India? Read the Eligibility Criteria and Requirements for Canada PR Visas
Eligibility criteria for a Canadian permanent residency are fairly simple to understand. You are rewarded points on the basis of various parameters. Some of these parameters and eligibility criteria have been mentioned below:
Language Proficiency in English, French or both
Work Experience
Job Offer
Educational Qualification
Nomination by Province or family member
Why is Radvision World the Best Immigration Consultancy to Apply for Canada Permanent Resident Visa from India?
Radvision World houses Canada immigration experts who know every nook and corner of the immigration system. With years of expertise and all required certifications, they can easily help you through the entire application process. Apart from this, they will:
Provide you with ample personal time
Help you in understanding costs involved
Minimize total cost of process
Prepare you for the immigration interview
To know more or for any help with Canada permanent residency Contact us at 011-40049550(Toll Free.)