from across the globe world
Singapore coveted immigration destination for business man & investors
If you are new in business and want to expend the business then Singapore is become your first choice form our purpose. If you check then find it is recently became the fourth leading financial in all over the world.
Here an opportunistic economy that is the main reason it's helps you to explore more and here are one of the biggest casino market. From an overall perspective, this country is definitely in the list for immigration visa.
Singapore is also famous for the population; not a large number of populations but almost half of the population of here are being foreign-born. If you have well qualified and professional or tertiary level and want to immigration here then you can applied for work visa.
It is applicable for one year visa that allow coming here and you can find your dream job. When you got your job than you can extent your can get the immigration visa for life time also. You will get easy job here because the unemployment rate is so low in this county.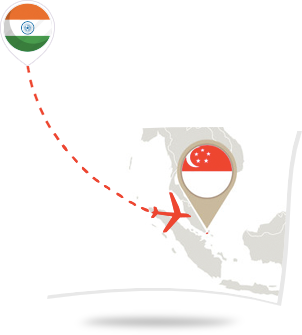 want to immigrate to Singapore?
Immigration means moving from one city or country to another on a temporary or a permanent basis. When you move from one place to another then so many thinks you have to decided, so if you need some one who can help you than find so many immigration consultants.
And if want to immigrate to Singapore then we must say it is so good decision. It is ranked first in the world for its city infrastructure in Mercers Quality of Living Survey 2009. It is so much famous for his study abroad destination in many countries. You can get here work visa, study visa and tourist visa.
We Rad vision are here
best immigration services provider in delhi for Singapore
Singapore is also a dream country for the tourists to visit. There are so many big mall and high building you can see. With the increasing number of tourist flow from various countries to Singapore from last some time, it is easier and faster to get a Singapore tourist visa for Assessment Level 1 countries passport holders.
So, if you are ready to make your new world in the Singapore like beautiful country and have face some problem then you can contact us, We Rad vision are here best immigration services provider in delhi for Singapore are available 24 * 7 to help you. We and our all team member are give our 100% to get you visa.